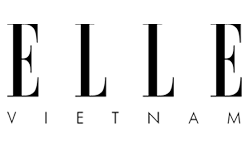 WELCOME IN SPRING WITH ECHO
Hours of contemplation and precision go into creating each of our collections— Echo is no exception. Carefully selected gemstones, ethically sourced hides, and plumes summoned our latest obsession— inspired by the movement of sound, water, and wind and paired with ancestral discernment.

Fall in love with our new sensual offerings.
Explore the Echo collection
'A mountain keeps an echo deep inside itself. That's how I hold your voice.
I am scrap wood thrown in your fire, and quickly reduced to smoke.' – rumi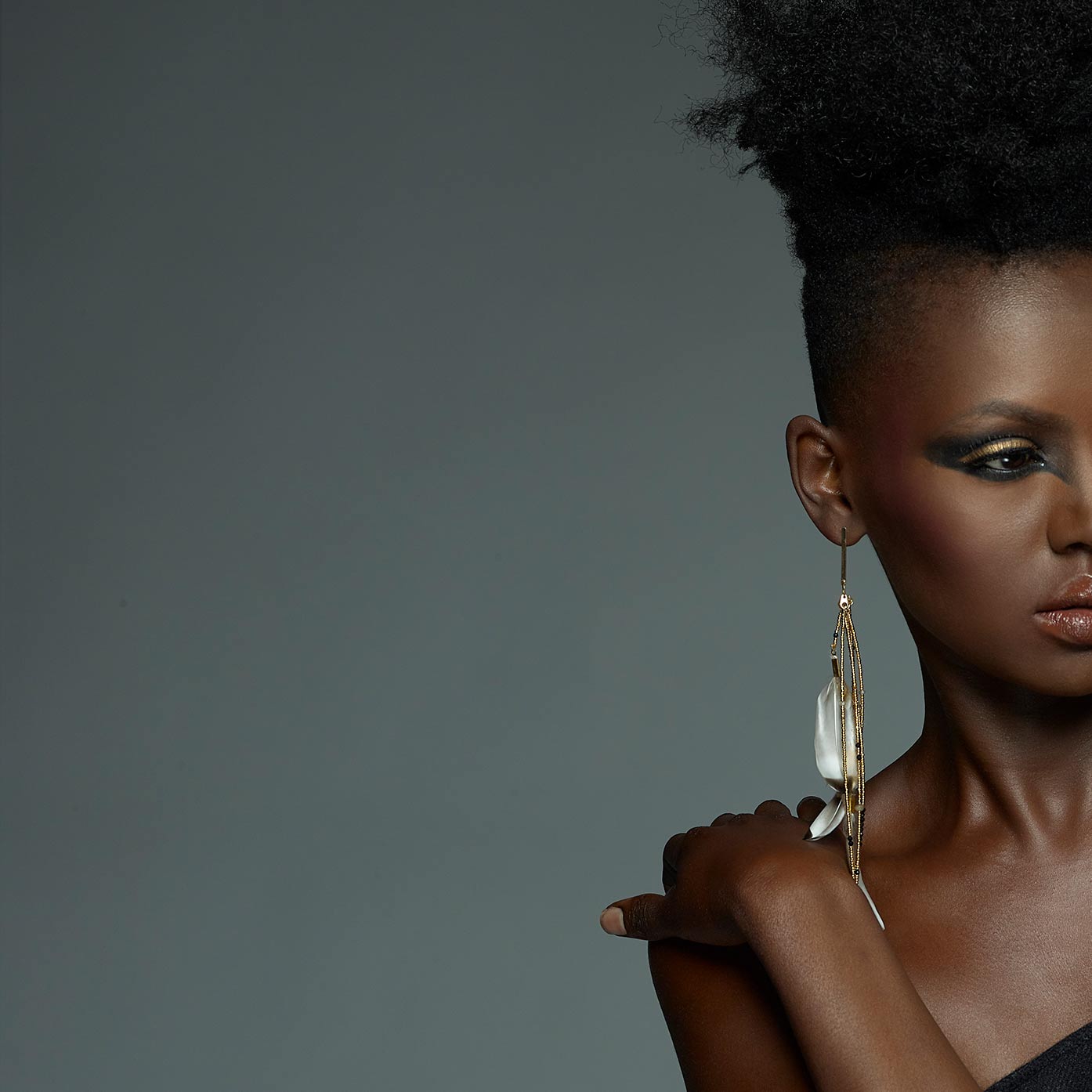 ECHO
Like a whisper, Echo lures with the sweetest Taboo, soft and delicate.
$275
I Love these! Purchased for Valentine's day.  There are perfect! – Tara, P.
ARUNA
Agate sits majestically with cascading strands of faceted gemstones and angelic plumes.
$525
This necklace is a show stopper! So glad I purchased it! – Jennifer, J.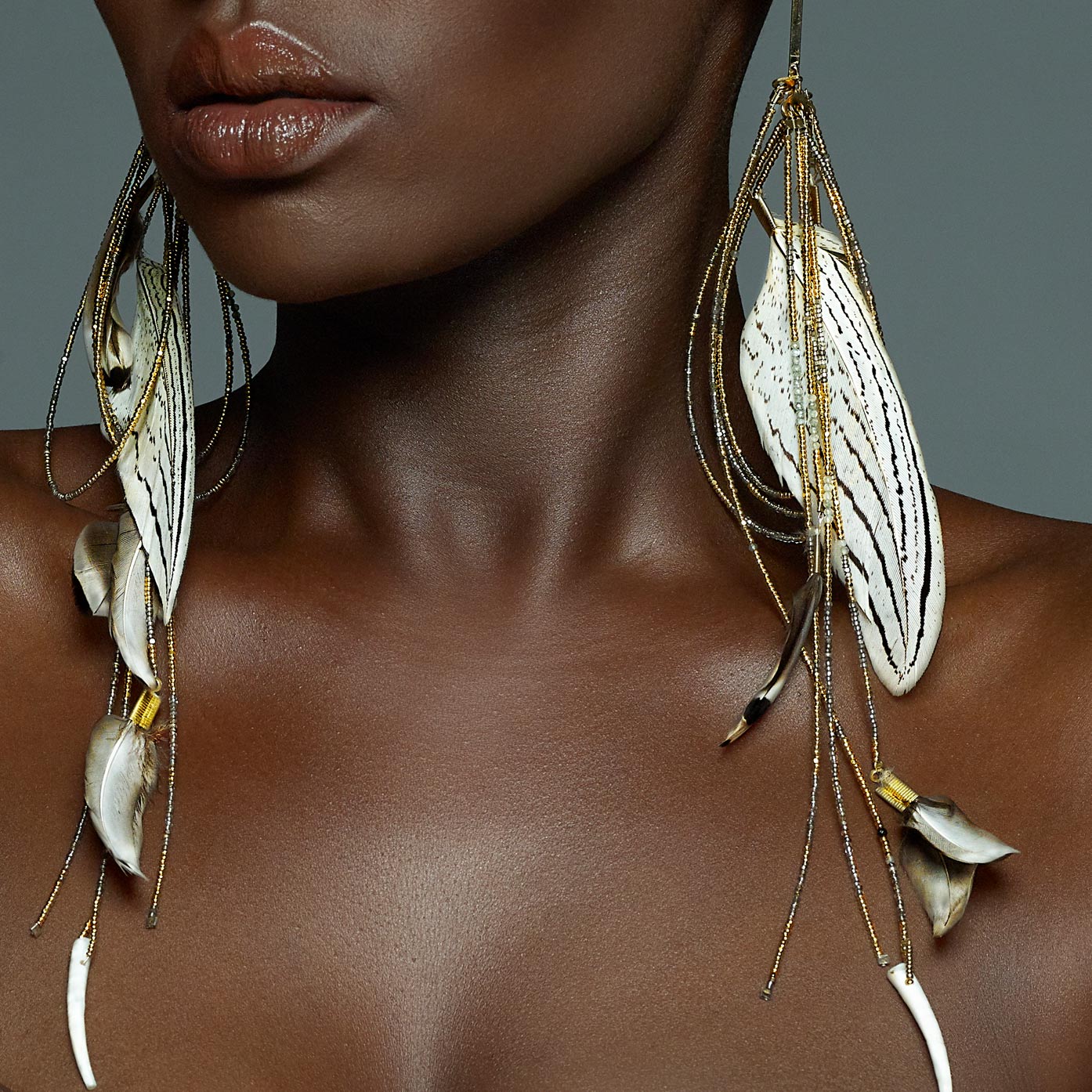 VAC
A luminous arrangement of ovals, plumes, and faceted rounds delicately fashion adventures of style and grace.
$310
These are really beautiful. Can't wait to rock them on my honeymoon! – Joyce C.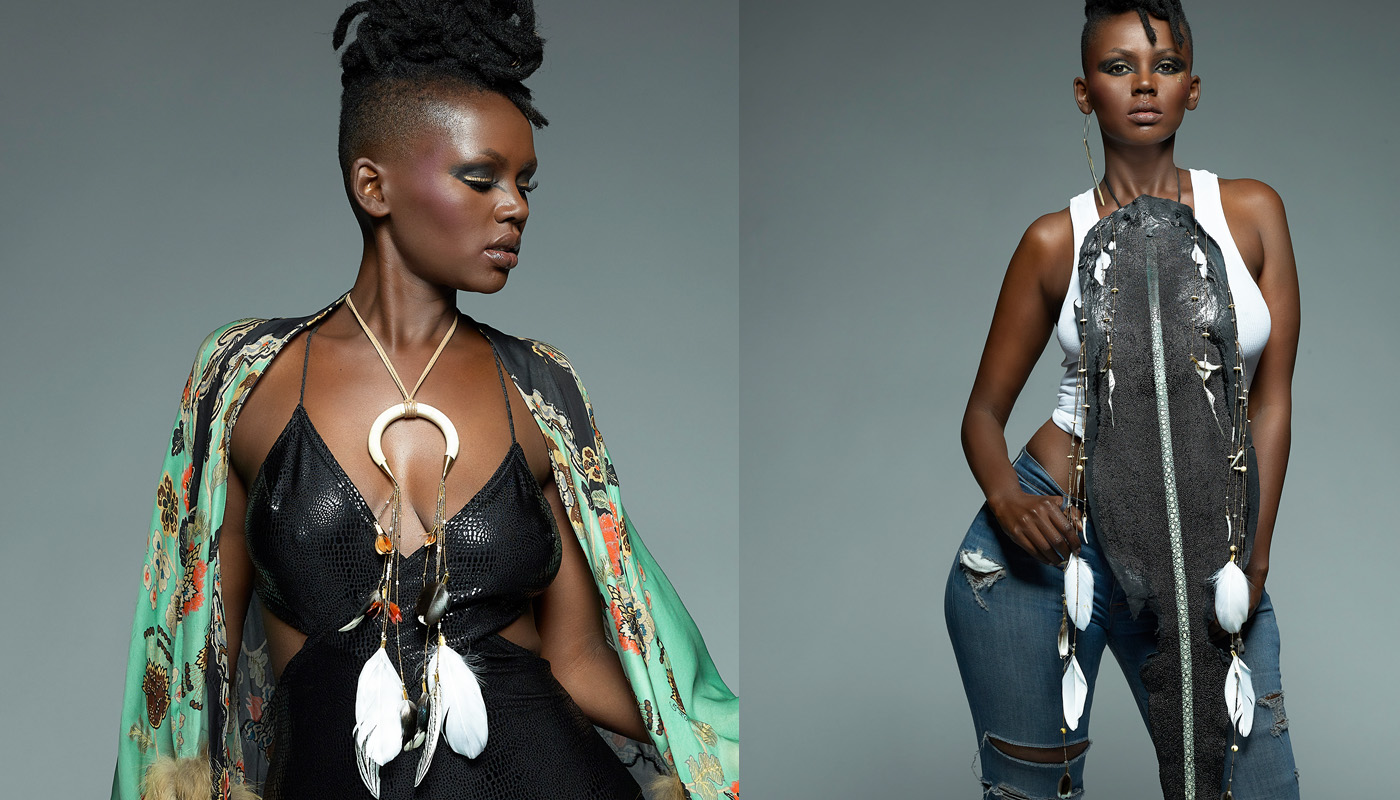 Each season, we create designs imbued with a fusion of African and Native American beading influences, revealing our ever-changing discovery with art and culture.
We find beauty in an aesthetic nourished with nature, cultural significance, and mysticism.