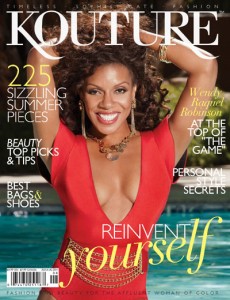 Pick up the Jul/ Aug 2011 issue of Kouture Magazine to read the Adha Zelma designer profile in their Fashion Files.
We were excited to talk to the Kouture team about  the new collection 5, what inspires our work and the adventures of the fashion biz.
We go from Beautiful to Fierce!
Excerpt: As Sheanan puts it, the woman who wears their jewelry is "someone who is not afraid
of attention… loves to be gazed upon, buys what she likes and makes no qualms about it." The source of inspiration for both
designers is the celebration of all that is woman, especially the female form. The brand's designs are centered on bringing
traditionalism into the modern world while allowing "spirit to flow organically through the designs. We love working with
exotic materials like tusks, python ribs and stingray. Our work is globally inspired and bold. We explore the many emotions that create one's journey in life."